Senstories was born from the need
to share and to inspire.
It is a space in its most experiencial form, where connections are created with the guidance of experts in the practises of meditation, personal growth, and art. Senstories stimulates our purest consciousness connecting us with nature, using art to reveal new emotions, setting free our creativity, and awakening a deeper understanding of the self. 
These disciplines inspire transformation, and give life to a constant growth with infinite possibilities.
Senstories means to let ourselves be lifted up by the experiences that we live, providing depth of consciousness, opening our minds to new and unexpected points of view, and inspiring self-discovery. All with the aim of helping us to enjoy renewed sense of complete wellbeing.
Senstories feels a responsibility to society and to the environment. In all of our experiences we avoid the use of plastics and other non-biodegradable materials, and work to support local and small businesses.
Furthermore, we collaborate with numerous professionals and  institutions to hold educational experiences for children with down syndrome.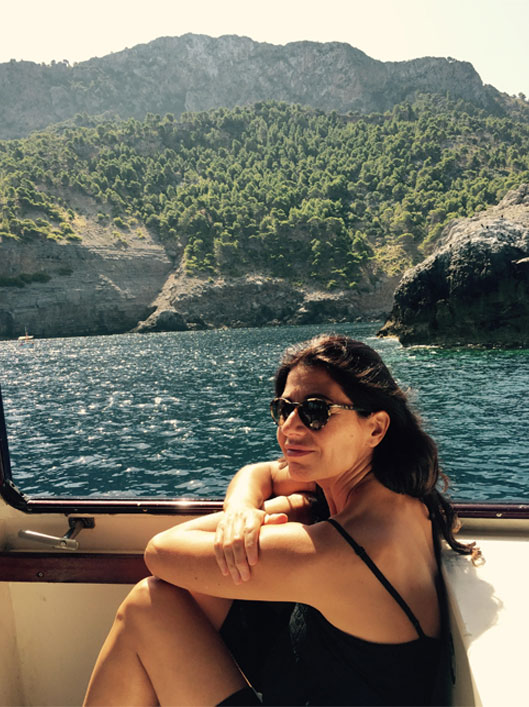 Laura
My name is Laura and I love spreading happiness. I'm passionate about creating, building, and designing projects that contribute to happiness and wellbeing.
Since I was a child I made it my job to bring a gift to every birthday party. In paper from my notebook I would wrap a collection of coloured pencils, along with a rubber and a pencil sharpener. With time I realised that what was inside was intended as a tool so that every person could bring colour to their life.
During the last 20 years I've worked as an audiovisual producer in over 20 different countries, designing and organising ambitious and complex productions to the last detail. I've come to understand that it's the small things that make the difference between good and great. The simply enjoyable, and the utterly unforgettable.
And that's how Senstories came to be, with the wish to unite the knowledge and attention to detail I acquired over my career in production, with my desire to create unique and enriching experiences in a warm and welcoming environment. To help you connect with your inner beauty, and offer you the "coloured pencils" to decide freely how you want to colour your life.